Advertising
SEO analytics: Measuring the success of your SEO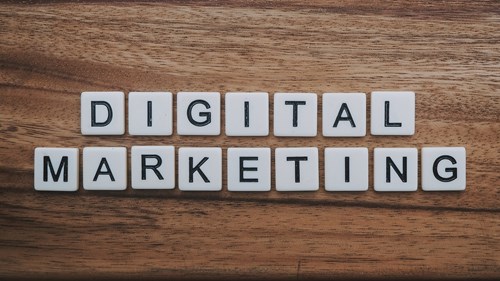 Measuring your SEO analytics is the best way to understand the effectiveness of your strategy. Without monitoring these SEO analytics, you would not know whether or not your strategy is working.
Keep reading to find out more on the power of measuring your web SEO analytics, and how it can easily boost and optimise your business.
How can you tell if your SEO strategy is really working?
Read our latest post and start to optimise your strategies to create an agile and efficient business that is ready for new challenges.
Why is it important to measure your SEO results?
Measuring your SEO results is an important step in any online marketing strategy. Using an SEO analytics tool is an easy and simple way to do this.
There are several reasons as to why you should measure your SEO analytics that will benefit your team as well as your overall business performance.
Track performance
The main reason as to why you should be measuring your web SEO analytics is to determine whether your strategies and techniques are working.
For instance, if you embark on a new strategy then the only way to know if it is working, and has a desired effect on your metrics, is to measure your SEO analytics.
By tracking and monitoring your performance, you can start to understand whether the strategy is the right fit for your SEO analytics-related goals.
Analyse and adapt
Having some insight as to whether your online marketing strategy is working will give you more of an idea of your SEO analytics' strengths and weaknesses.
For example, if you discover that your SEO strategy is particularly good at boosting organic traffic, then this strength can be used to your advantage. You could then start to adapt your strategy to further build on your strength and further boost your organic traffic.
Identifying your strengths is an effective way to create an agile and flexible strategy. This allows for more fluidity and an overall better strategy.
Instead of having a rigid form and tackling your goal head-on, you are adapting your plan of action depending on the situation and challenges you face along the way.
Improve efficiency
Much like measuring your SEO analytics can help with forming an agile strategy, you can identify any inefficient points in your SEO analytics strategy.
Say you have invested a large number of resources in Facebook Ads or Google Ads. Then later you realise that it is not bringing in as much engagement or sales as you were first anticipating.
By measuring your SEO analytics, you can easily and quickly identify the areas that are performing well and which are not.
By building only on the well-performing areas, it increases efficiency and can lead to a better return on investment (ROI).
Which metrics do you need to analyse?
There are a wide variety of SEO analytics that you can analyse for your online marketing strategy. But, this depends on your end goals and targets.
Keywords
Monitoring and managing your keywords is one of the most common steps within any SEO strategy.
Monitoring this type of SEO metric gives you an indication of what your target customer is searching for in the search engine results pages (SERPs).
By conducting a keyword analysis, you can gain a fantastic insight into your target consumers' behaviour and thoughts.
Say, perhaps, from the analysis you discover that your target consumer searches for a completely different term to describe your products or services. And you are not currently investing in those terms.
By monitoring your keywords, you are able to make it easy for your customers to find you on SERP and boosting the likelihood of web visitors clicking on your site as opposed to your competitors.
Organic traffic
Tracking your organic traffic is another great way to measure the success of your SEO strategy. This is particularly useful if you have recently launched an ad campaign, which is resulting in an increase in web visitors.
Do you want to know which specific campaigns are bringing in the most traffic to your website? Then you can use UTM tracking which allows you to associate web visitors to your recent ad campaigns.
Backlinks
Building up your backlink count is a great SEO analytics technique to further your SEO strategy. By building on this particular SEO analytics, you can increase your position on the SERP which has its endless benefits.
The first page of the SERP receives just over 40% of all traffic whereas the second page only receives over 10%, and the number declines the further on you click.
Landing at least on the first page of the SERP is crucial for your website to succeed and perform well.  
Click through rate (CTR)
Your click through rate is an important SEO analytics metric that gives you deep insight into how many web visitors click on your link. This link could be your website or even a campaign link or picture. 
This rate tells you how successful your campaign was in catching your audience's attention, and also how successful it was to evoke an action.
For example, if a campaign has a high click through rate, then this is often seen as a successful campaign.
Monitoring your click through rate is very valuable and can reveal a lot about your SEO strategy and SEO analytics.
Improve your SEO results with goals
Setting goals is the best way to achieve progress, and the same goes with achieving your SEO goals and objectives. 
Be realistic
Making sure your target is achievable and realistic is one of the main characteristics of an effective goal.
For instance, say you want to focus on your SEO analytics and increase your click through rate. Setting a target to improve this by 10% will be more achievable than say 50% or 100%.
Having a realistic goal will also motivate your team to be able to achieve these targets. If your goal is highly unrealistic or too ambitious, it will demotivate your team.
Keep measuring
To determine whether your goal is successful, you must keep measuring your SEO analytics. This shows your performance and gives you an indication of where you are in the process of achieving your goal.
Without measuring your performance, you will have no idea where you are in terms of achieving your goal.
Use SEO analytics tools to create better results
An easy way to monitor your SEO analytics is to use an SEO analytics tool. This takes out all the hard work and intricate details.
Create customisable reports
Using an SEO analytics tool to create customisable client reports is a quick and easy solution to monitoring your SEO analytics.
First, log into your account and select your chosen client's dashboard.
Then click on generate reports from the side menu and this will take you to the metric menu. Simply check which metrics you would like to display on your report.
For example, you can choose SEO analytics or perhaps organic search results or whatever you would like to include in your report.
Next, simply choose the duration you would like to measure. Maybe an overview of the full year or maybe the past month.
Once you have chosen your period, simply click download and your report will automatically be downloaded.
With Agency360, you can easily create client reports for your SEO analytics. You can also schedule customisable reports and ranking reports, so that you don't have to create the same report every week.
Interested in trying out Agency360? Try your 14-day free trial here.