Agency360
Guide: How to use Agency360 for agency rank tracking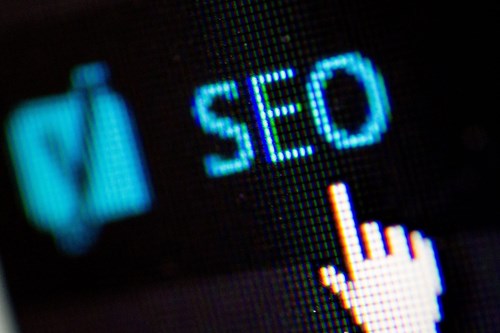 Are you looking for an easy to navigate, all in one reporting platform? Well, Agency360 has been created especially for agencies and independent consultants to offer an easy and accessible way of managing analytics and insights.
Our platform takes all the insights and analytics from different platforms such as Google Analytics, Facebook etc and brings them into one single location.
Did you know that you can also use Agency360 for agency rank tracking?
Rank tracking is one of the most important aspects of SEO strategy, no matter the business or industry.
When it comes to agency rank tracking, it can be hard to manage different client's needs and keep up with the data. But with Agency360, you can easily use the platform for agency rank tracking. You no longer have to spend time logging in and out of each individual platform to view your stats when everything you need is in one place.
Let the software do all the hard work and save your time and energy.
Why use agency rank tracking?
An SEO strategy is an integral part of a company's overall marketing strategy, no matter what industry or type of business.
According to a recent study, 70% of respondents stated that SEO is more useful at generating sales than PPC.
A large part of SEO is keywords and optimisation. But what significance does tracking have on strategy and how it can impact your clients' business?
The main advantage of knowing how well your keywords rank is that you can optimise on them and improve them.
For instance, if you already know the best performing keywords, you can improve on making them even stronger and raking even higher. Or perhaps you can define a list of keywords that you want to be ranked on that will generate a large amount of traffic and hot leads.
Knowing your ranking position is power. The more insight and detail you know, the more you can optimise your SEO strategy to meet your goals and have happy, satisfied clients.
A simple step-by-step guide to agency rank tracking
Below, we've created an easy-to-follow guide on using Agency360 for agency rank tracking. These simple steps show you how to add keywords and how to categorise them by groups to make things easier to manage. Happy reading!
Step 1: All your clients in one place
The first step to agency rank tracking is to log into your Agency360 account.
Select clients from the sidebar, and here you will find all of your clients in one location plus an overview of all of their important analytics and social media insights.
Next, you can select your chosen client and enter their dashboard. Their dashboard is solely their platform that contains all their detailed insights and information.
To give your client the best service, you can offer them access to their unique dashboard. Not only does this give them additional support, but this extra service can make you stand out from other agencies or consultants.
This dashboard can also be accessed directly by the client, which provides a little extra service for your customer who wants to monitor progress without having to go through you as the consultant or agency.
Step 2: Agency rank tracking made easy
Now that you have easily accessed your client dashboard, you can simply select SEO Rank on the left menu bar. This page is where you can see all of the rankings and their associated data and insights.
From here, you can start to consider the keywords you want to analyse for the company's ranking.
Step 3: Easily group your keywords
With Agency360, you can create keyword groups for your agency rank tracking. Say, for instance, you have a campaign running, and you would like to perform keyword analysis for that specific campaign. You can easily create a group for this selection of keywords.
Simple click on add group and follow the easy-to-follow instructions for naming your group. You could name this "summer campaign 2020" or another name that relates to your campaign.
This easy grouping system allows you to breakdown and organise your keywords and associated campaigns, both as an agency or consultant and for the client.
Step 4: Easily manage your keywords
Now that you have added your groups, you can start to add whichever keywords you want to analyse. To do this, simply click on "add keyword" at the top tab of the screen. 
These keywords could relate to your recent summer campaign or they could be general keywords that you want to monitor.
Type in your chosen keywords and select the location you want to analyse. You can also choose to monitor Bing searches and mobile searches of the keyword, giving you the ultimate overview.
If you do want to add these keywords to your newly formed group, simply select the group from the dropdown menu when you are adding your keyword. 
Once you have inserted your keyword(s), you will be able to see them on the general SEO Rank page or within your group.
Step 5: Reading your results
With all your keywords added, you will be able to see more insights into each keyword. This will give you and your client a more in-depth look at what keywords are ranking the best and which are not.
You can easily see the search volume of the keyword, which is the average number of times the keyword has been searched for over a given period. For Agency360, this period is 1 month.
The next column, which has the client's website name, is the ranking position of that specific keyword. This data is updated every X hours and gives you the most accurate and precise ranking. Easy, right?
Create quick, professional reports
Now that your agency rank tracking is complete, you can effortlessly create professional and in-depth client reports for agency rank tracking.
With Agency360, you simply click on reports and then generate report from the sidebar menu. From here, you can choose your desired format for the report, for example, Excel or PDF. Then you can select SEO ranks from the list of metrics to include in your report.
Once you have chosen the period, click download. Your report will automatically download and pop up on your screen. This will automatically include all your data for agency rank tracking without the need to manually insert any numbers or data into the system.
If you have clients that expect regular, in-depth reports, you can also set up automated reporting with Agency360.
Automatic reporting saves you time and resources since you no longer need to spend time gathering data from different sources to create the actual report and tailor it to the client. The software does it all for you.
On the other hand, your client receives a well-written and completely customised report that looks professional and even matches their unique branding. Leading to a very satisfied client with a fantastic report in his or her hands.
Start agency rank tracking with Agency360
Do you want to try to save time and take your business to the next level? Try our 14-day free trial here, and see how easy it is to analyse data and create reports all in one platform.