General Topic
3 strategies to get high-quality backlinks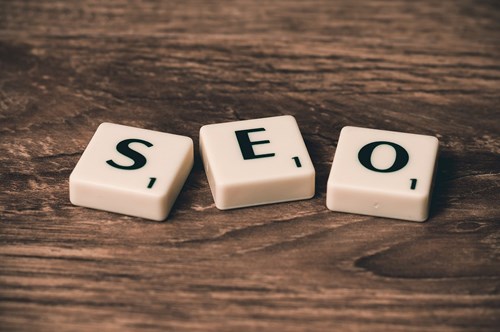 Are you looking for backlink inspiration? Well, look no further! We've created a simple breakdown of all you need to know about backlinks.
We discuss what makes a good backlink, why they are important, and 3 easy strategies to get backlinks to your website. 
Keep reading and get ready to discover the power of backlinks and its relation to SEO.
What determines a high-quality backlink?
There are a few different elements that make links high-quality backlinks. Backlinking can majorly increase your SEO strategy without putting in a lot of effort. Check out the three most important aspects to determine high-quality backlinks.
1.     Create high-quality content
The first and most important aspect of how to get quality backlinks is to ensure that your content is of high quality.
Creating content that is engaging, easy to read, and not overly wordy will increase your chances of getting high-quality backlinks. Did you know that posts with more than 3000 words get triple the traffic, 4 times more shares, and 3.5 times more backlinks than shorter articles?
If your content is uninteresting or too complex, it will have a negative impact on your SEO strategy, as no one will want to link to your page.
So, try your hardest to create well-written or well-produced content to increase the likelihood of attracting all the right attention.
2.     Make it relevant
Similar to the previous point. Producing relevant content is just as important as creating well-written content to gain high-quality backlinks.
It's all fine and well if you produce, for instance, a highly engaging blog post or video. However, if it is not relevant to your audience, it is a little pointless.
Try analysing your competitors' content and understand their strengths and weaknesses. You can use a tool like this one to identify your competitors most successful backlinks.
This will also boost your keyword efforts, which will potentially lead to more traffic. A true win-win.
3.     Prove yourself as legitimate
Making sure the sites you are aiming for know that you are a legitimate site will certainly help your chances of getting backlinks, as it will reassure them that you're not a dodgy or risky website.
If your site is pretty new, you will need to work extra hard to convince others that your website is not fraudulent.
You can do this by linking to all your social media accounts, like LinkedIn or company Facebook and Instagram profiles.
This will show whoever you're pitching to that you are, in fact, a real person that owns a legal site and can be trusted.
Why are high-quality backlinks so important?
Search engines have many ways of confirming the legitimacy of your website, for example, Google's quality score, crawlers, or even bounce rate. High-quality backlinks do the same and help search engines verify your site's content.
If your site has many backlinks, Google sees you as a reliable and reputable source for high-quality content that many different websites have referred to.
Google will then reward you for contributing well-written, high-quality content by displaying your website higher in the SERPs (search engine results page).
A good placement in the SERP is the ultimate goal of any SEO strategy, as this will most likely result in much more traffic to your site. So, putting an effort in getting high-quality backlinks is worth the while.
3 strategies you can use to get high-quality backlinks
So, how to get high-quality backlinks for free? Well, try out our 3 easy methods on how to get good backlinks and boost the number of inbound links your website gets.
1.     Become a reliable source
To get high-quality backlinks, you can make yourself and your website known to journalists or bloggers who are currently in need of high-quality content within your field.
You can use this tool, which helps put journalists or writers in contact with experts. For instance, say you have a hardwood flooring business. Well, this tool will be able to help you contact journalists who need expert content on their next article about flooring.
This is a really great way to show off your expertise and knowledge and gain some high-quality backlinks to your website.
Also, the content you create does not have to be long or take too much time. The journalist may only want a short quote from you or maybe a recommendation. Whatever it is, it's a fantastic opportunity to get your business's name and website out there.
2.     Skyscraper technique
The skyscraper technique is not the quickest or easiest method, but the results make it worthwhile. The skyscraper technique involves finding already well-performing content on the internet and creating an even better piece of content.
For instance, you may have a well-performing blog post on top 10 blogging tips. Well, you can create an even better blog post on the top 10 blogging tips perhaps adding more depth and value to the post.
Essentially, increasing the quality of the post with interesting statistics, maybe a different perspective, infographics, or expert advice.
Once you have created your high-quality blog post, you can begin to promote it on social media and your website.
You can reach out to the people that have already used the original post in their content and tell them that you have created an even better version.
More often than not, they will update the backlink to your new content, as they themselves also want to link to the best content.
If done well, the skyscraper technique can drastically increase backlinks and traffic by 110%. While the technique certainly takes some effort when creating quality backlinks, once you get going, the sky is the limit and your backlink rate will increase drastically.
3.     Original content
Possibly the most important and worthwhile point is to create original content to get high-quality backlinks. 
Brainstorm some ideas on new, original content that will catch your audience's (and potential audience's) attention. 
A good way to create some attention is to conduct your own study or investigation, as these tend to generate high-quality backlinks as sources. Google forms is an easy and simple way to create surveys and questionnaires.
This is effective at boosting backlinks as you are creating content that is not yet available on the internet and is 100% original. Plus, if anyone wants to use your study as a source for their article or blog post, they need to backlink to you as proof.
Creating quality backlinks is a joint effort, no one method will singlehandedly give you tons of backlinks. That means you need to implement multiple methods to create high-quality inbound links. It should also be considered in your future strategies to fully optimise your website's online presence.