General Topic
9 effective ways to increase website traffic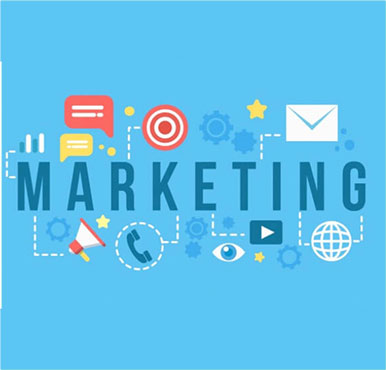 Increasing your web traffic is a common goal for many businesses. After all, more traffic to your website gives more potential leads and more potential sales. Check out our easy ways to increase website traffic and help smash your business goals.
1.    Increase website traffic with Google Ads
Enhancing keywords is the best method for driving web traffic to your page via Google Ads. Optimising your keyword match will allow you to better target your audience, meaning that your ads will be improved and more effective.
Check that your settings are set to broad match, as this offers users the best chance to find your page. Google matches search words in loose terms, including room for errors from misspellings or typos. This means that users will still find your link even if they mistype their words.
With Agency360, you can view all of your Google analytics data in one easy to use platform. You can see which channel is the most popular with visitors. Perhaps if your direct channel is weak, you should consider strengthening your keywords to help refine your website. You can see all channels in one location, making it the perfect solution to record visitors and increase website traffic.
Take advantage of free Google Ads tools
Track your conversions! This free tool on Google Ads is ideal for tracking which ads are bringing in and converting traffic, giving you a better idea of which ads are effective at increasing web traffic and ways you can optimise your ads to bring in even more traffic. You can find a step-by-step video for tracking your conversions.
Be mindful of your quality score. This score, from Google, rates the quality and content of your ads. If you are featuring misleading or false information in your ads, then your quality score will lower. This results in lower ad rankings, higher costs, and less web traffic. Try to keep your ads honest and relevant to your website and your quality score will stay high, resulting in optimal ad placement and effectively increasing your web traffic.
2.    Tweak your Facebook Ads
Getting started with Facebook Ads is simple and easy. In Ads Manager, you just need to choose the correct goal for your campaign. To increase website traffic, you should make your marketing objective traffic under the "consideration" phase.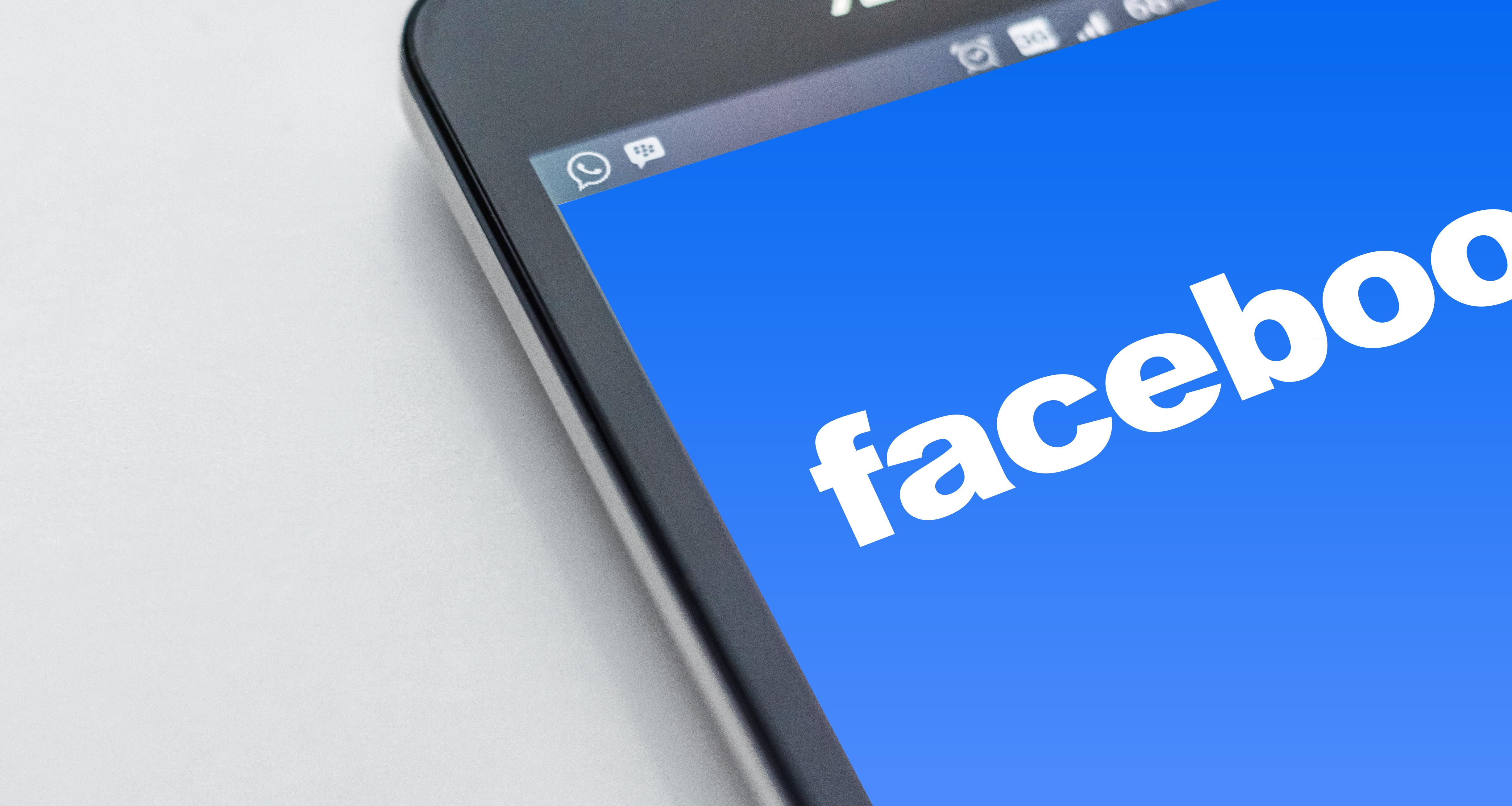 The traffic objective has been designed to direct users to your website in your Facebook ad. You can send users to a destination like a website or social media account and increase engagement by choosing traffic as your main goal.
For example, you could target people who already have your app installed, and you can choose where to send the traffic. It may be a website, app or social media account. This is a great method to increase website traffic and boost the number of visitors to your website.
Newsfeed versus sidebar
Facebook also allows you to choose between newsfeed ads or sidebar ads. Newsfeed ads are larger and have space for a large picture or video. You can add text and have much more freedom for creativity.
Sidebar ads are a lot smaller and generally a few lines of text and sometimes a small picture. Newsfeed ads generally perform a lot better as they are most effective at grabbing users' attention, and more likely to increase website traffic to your page.
Test your ads
If you've already launched your campaign, you can check out our Facebook split test post. This is a great initiative to further optimise your ads. You can ensure that you are being completely efficient in your current campaign.
3.    LinkedIn Ads are more effective than you think
According to E-consultancy, 64% of all visits from social media channels to corporate websites are from LinkedIn. This means that LinkedIn has a huge potential for increasing website traffic and has the potential for your business to reach new levels.
Start with the basics and ensure that your company's profile is in its best shape. Make sure you have your updated contact details, company logo and a strong summary.  
You can find a step by step instruction guide on how to create your first LinkedIn Ad here.
Pick your objective carefully
Choosing the correct objective for your LinkedIn Ad is imperative. To increase website traffic, you should choose website visits under the consideration section, just like with Facebook. This will direct readers from your LinkedIn ad to your website.This will help you focus on your goal and help understand what you are trying to achieve.
An ad to fit every budget
Next, you can choose which type of ad you want to use. Sponsored ads appear on a LinkedIn user's newsfeed and seem very natural and organic. This type of ad is great for increasing traffic as you can target ideal users who are most interested in your business.
Sponsored InMails are an effective way to directly reach people with a personalised message. Again, this is effective at increasing traffic, and you can aim your ad to specific users with a personal touch. Users are more likely to see your message and visit your site, as they are actively absorbing your ad/message from InMails.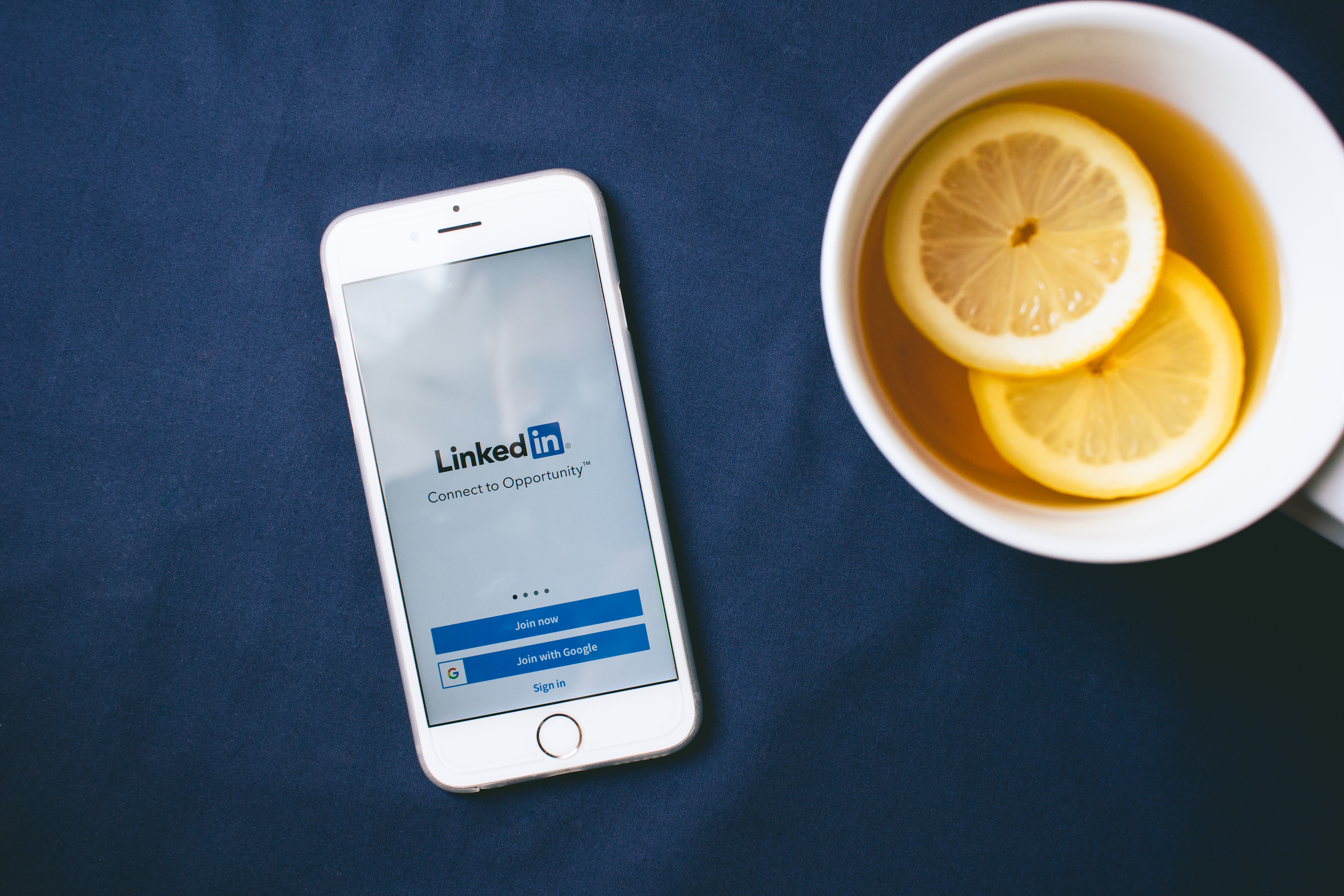 The last option is text ads that show up on the sidebar of the LinkedIn page. You can pay for these per click or per 1000 impressions. They do not offer much room for text or images, so you need to have a concise and clean text. However, these are quick to create and can be done on a budget that suits your business.
LinkedIn Ads are very flexible, and you can choose from the above to suit you. Increasing your web traffic is easy and quick with LinkedIn, and selecting the ad type to meet your goals has never been easier.
4.    The beauty of SEO
Search Engine Optimisation (SEO) is hugely important in increasing your website traffic. The main aim for SEO is to increase your website's position on search engines' results pages. By utilising SEO, your page will perform higher, and that will give you more visitors and increase website traffic.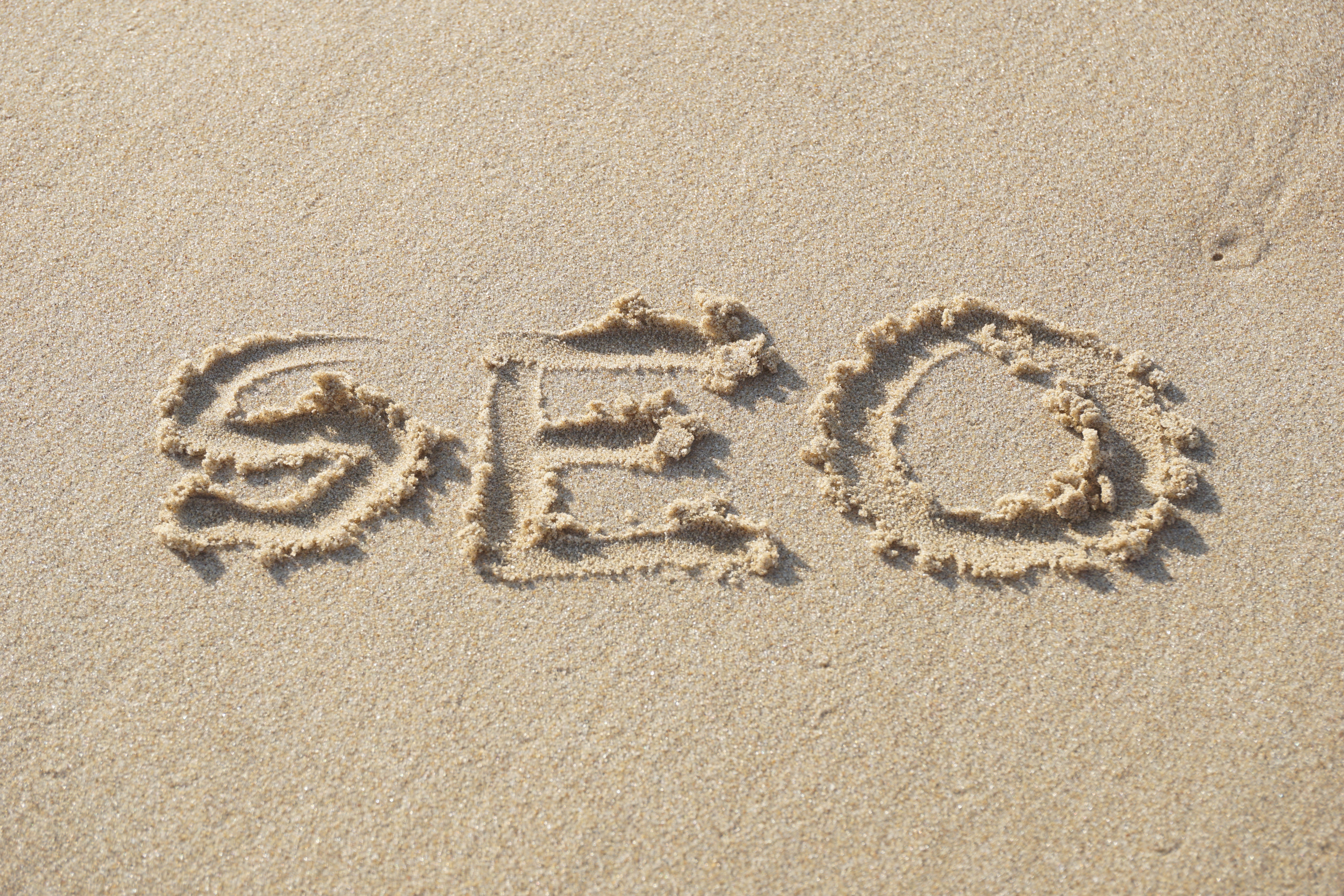 There are numerous techniques to develop your SEO, but keywords are a simple place to begin. They are also a pretty significant aspect of SEO and can easily increase your website traffic.
These words tell search engines what your page is about and if it is relevant when users search for those keywords. For the best results, your keyword should appear in the first paragraph and as a subheading of your content.
Google has a great Keyword Planner guide that you can find here. 
However, try to keep your website content organic, as Google will penalise you if you are repeating yourself and have content that doesn't read particularly well.
Keywords are only a small part of SEO. Other techniques include long-tail keywords, keyword relevance and technical crawlability. Interested in reading more? Then read this in-depth guide on SEO.
5.    Ask to feature on another website
Featuring on other people's blogs or websites is another effective way to increase website traffic to your website. You could feature on sites that are highly accredited in the industry, or perhaps you are an expert in your field, and you can share your advice.
Being a guest blogger means you can create a well-rounded article or blog post for their website and readers. By offering their audience great content, you get your name and website link out there.
Maybe a pic or screen dump that says "featured blog" post from a website?
Also, your host may advertise your blog post if you are an expert. They may announce your upcoming blog post and tell readers who you are and about your impressive business achievements. Readers are more likely to click and read an article from a highly experienced author, rather than a writer who knows little about the subject. 
Again, this gets your name and website out there to increase website traffic, and you may even make some great business contacts too. 
However, keep in mind when selecting a host website that their target audience should be the same as yours to ensure the most web traffic.
6.    Link back to your own website
Backlinks are also an effective way to increase website traffic to your website. Backlinking is when a link from an external webpage links to yours. A great example of this would be when you are featured as a guest blogger on a host website. The link featured on the host website to your own website is an example of a backlink.
Backlinks help the search engine determine how relevant your web page is. The more backlinks your site has, the more Google trusts that your website is producing relevant and share-worthy content. This results in a higher rank in the search page and therefore also an increase in website traffic.
You have to remember a few things when utilising backlinking because if done wrong, search engines will penalise you, and your website will rank lower in search results.
Do not backlink from dodgy websites (e.g. the black market). Google will eventually catch on to this and your position in the results page will plummet.
Slow and steady wins the race. Build your backlinks slowly and over a period of time. If you suddenly create hundreds of backlinks overnight, search engines will begin to think you are exploiting the system and penalise your site.
Backlinking takes time but it is completely worth it, and it gives you great results. Here are a few tips on backlinking:
Combining backlinking and guest blogging. This is a reliable way to create high quality, organic backlinks that search engines favour. Over time, you will start to see an increase in website traffic.
Check out your competitors' backlinks. As long as these links are coming from legitimate sites, you can use these to direct traffic to your website rather than your competitors. There are numerous ways to do this, for example, to write for the same blogs as your competitors. Or contribute to forums and post your website link along with your helpful comment. Or you can analyse your competitors' links.
To do this, first, you should use a link explorer program like this one. This will analyse your competitors' domains and backlinks for you. Then you can replicate these links, stealing the clicks away from your competitors. You can find a full in-depth guide on how to do this here.
Stealing your competitors' backlinks alone is unlikely to significantly increase website traffic. However, combined with other methods, it will give you a well-rounded starting point to further develop on.
If you are an Agency360 user, you can track all of your clients' backlinking. You can see the number of current backlinks, as well as backlink trends over time. This easy visualisation allows you to quickly analyse any patterns and gathers your client's website information in one platform. Saving you time from logging onto different analytical tools and websites.
7.    Increase website traffic by internally linking
To increase website traffic, your site should be ranking high in the search engine's results page (SERP). Internal linking is similar to backlinking and gives search engines a better indication of what your page is about and the relevance of your content. If you produce excellent content that is consistent and useful, your site will be rewarded a higher ranking on the results page.
A higher ranking on the results page increases the number of web visits and increases website traffic.
For effective internal linking, try to connect related pages. For example, a blog post about taking care of leather could be linked with a post about the top 10 leather care products. This will show Google and your readers that your topics are related and consistent, resulting in a higher rank and more traffic.
8.    Speed it up
Nothing is worse than clicking a website link that takes too long to load. It's inconvenient and it's likely to lose your audience's attention. To offer the best user experience, aim to ensure that your page performs well on both desktop and mobile. This will result in a lower and give your users what they want. You can read more in-depth details on page speed here.
There are many good ways to speed up your page, like fixing your broken links or compressing your website. However, one quick and effective way is to reduce your HTTP requests. Images, scripts and other content is made of HTTP requests. The more images and scripts you have, the more HTTP requests you have to load – increasing the wait time.
To reduce this, check your settings in your developer tools to see how many HTTP requests you have. Reducing this number will increase your page speed, giving a better user experience. Check out this quick guide on managing your HTTP requests here.
9.    Make your meta better
Another suggestion for a low traffic page is that you should focus your attention on the page's meta description. This should accurately describe your page and prompt your visitors to click your link.
Make sure you are mentioning your keywords and that you are keeping the same brand voice. Additionally, each of your pages should have a different meta description – do not use the same text for every page, as this will result in lowered clicks and sound uninspiring.
If your meta description isn't accurate or relevant to what is actually on your website, you will be missing out on some great potential traffic and leads.
Check out some great example of meta descriptions here.
Combine your methods
There is not only one method to increase website traffic. The points mentioned above are most effective when used together. So, try tweaking your existing strategy to include some of our recommendations and you will start to see your traffic increase.
Data is key
Once you have successfully increased your website traffic, you can then start to analyse the data you have. You may notice you have a large bounce rate, or maybe you see many users spending less than a few seconds on your page.
Maybe your high bounce rate is from attracting the wrong people to your website. Perhaps you can try optimising your keywords or changing what your target audience is on Facebook Ads.
To rectify these issues, you can start to look at the website from the visitor's view. Maybe the page has a large piece of dense text, or the layout is confusing. Ensuring your page is well laid out and easy to read will reduce bounce rate, increase time spent on your page and improve the quality of your leads.